13905 Poway Road #A Poway, CA 92064 (858) 486-2403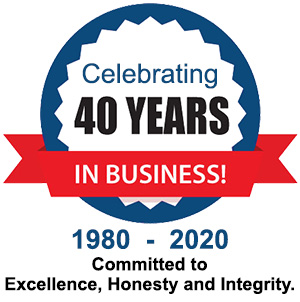 Mon-Fri: 8:00 am - 5:00 pm
*Open one Saturday per month
Poway Toyota Service and Repair
Where reliability meets top-quality service
No auto maker can boast of the track record of reliability that Toyota can. Chances are, if you bought a new or used Toyota, a big part of the reason was that track record. But you'll still want to bring your Toyota to Hunda Automotive for maintenance and tune-ups to ensure you get the most out of your vehicle.
Hunda is your partner in long-term car care
We recommend taking your Toyota to one shop for all service and repair work, major and minor. That way, all of your car's records are kept in one file and we can easily refer back to it for reference. We want to work with you to keep your car in optimal condition.
From Avalon to Yaris: we've got you covered
Toyota enthusiasts: we can take care of everything, from your Tercel to your Tacoma. Our technicians are specialists in the science of servicing and repairing Toyotas.
4Runner
Avalon
Camry
Corolla
Highlander
Land Cruiser
Lexus
Matrix
Prius
Rav4
Scion
Sequoia
Tacoma
Tundra
Venza
Yaris
Preventive maintenance performed by ASE-certified technicians
You want to avoid that catastrophic transmission or engine failure, don't you? The best way is to bring your car to Hunda Automotive as prescribed by your owner's manual. Our preventive maintenance experts can have a look under the hood and make sure that there's nothing going on that should be cause for concern.
Service professionals who know your Toyota
There are few worse feelings than taking your car to the repair shop, waiting for it, and then shelling out your hard-earned money, only to find that it hasn't actually been fixed. Experience makes a huge difference. Our ASE-Certified technicians are experienced in working with Toyota cars and trucks and able to diagnose problems accurately the first time, so you can drive home safely.
Poway's trusted shop for all your auto needs
Over the past twenty-five years, we're proud to have earned your business. We get a lot of new customers and a lot of repeat customers: both of them come to us because they trust us. We've developed a reputation for providing excellent, honest service and for being able to fix anything. The next time your Toyota is acting up, bring it to Hunda and we'll get it taken care of.
Make an appointment for your Toyota with Hunda Automotive.