13905 Poway Road #A Poway, CA 92064 (858) 486-2403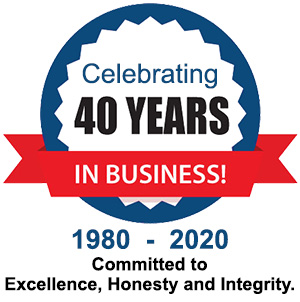 Mon-Fri: 8:00 am - 5:00 pm
*Open one Saturday per month
Poway Acura Service and Repair
Your Destination for Poway Acura Repair and Service
Owning an Acura can be both a joy and a challenge. The joy comes because you are behind the wheel of a luxury vehicle with a storied history and an impeccable driving record. The challenge arises when it comes time for your Acura to be serviced. This is not to say that Acuras are any more difficult or expensive to repair than other vehicles. However, because they are meticulously designed to be high-performance cars, Acuras require that the technicians charged with their upkeep know their stuff.
Here at Hunda Automotive our mechanics are not only ASE Certified, but they are trained on the specifications of all Acura models, from the Integra and Legends of the 80s to the RLXs of today and everything in between.
Regardless of your car's model, you can rest assured that when you bring your Acura into us, we will give it the tender loving care it deserves. Be that in the form of an oil change, brake job, transmission repair, tune up, or other form of need-based or preventive maintenance, our Hunda technicians are eager to do whatever it takes to keep your Acura performing to the highest possible standard.
Many Acura owners assume that, if they want good service for their vehicle they have to take it to the dealership. This is simply not the case. What you need is a shop that specializes in Poway Acura service and repair, and that is Hunda Automotive. Call us today to schedule an appointment.
Even Luxury Cars Need Preventive Maintenance
Acuras have a well-deserved reputation for excellence, but that doesn't mean they don't require the same regularly scheduled maintenance as any other car. At Hunda Automotive we know what services to perform when and we are more than happy to provide you with a detailed schedule of recommended routine maintenance for your vehicle based on age, mileage, and other factors.
Maybe it's time for an oil change, fluid check and/or flush, tire alignment, or exhaust system diagnostics. Perhaps you're in the market for a timing belt, distributor cap, or new set of sparkplugs. Whatever stage of life your Acura is in, we are ready to take it to the next step.
Tune Ups For the New Millennium
Speaking of preventive maintenance, regular tune ups are essential for making sure you don't get any nasty surprises while out on the road. In the past, such tune ups usually involved spark plug replacement and other relatively simple repairs. Today's tune up is much more complex and wide-ranging. Depending on your car's model and maintenance record, a tune up could include everything from an oil change and belt and hose check to the installation of new air and fuel filters and safety-based equipment like windshield wipers and front and rear lights.
The idea is to be careful, comprehensive, and smart. We never recommend repairs you don't need and instead focus our energies on what needs to be done right now to keep your vehicle in tip-top shape.
The Trick to Keeping Your Transmission Healthy
Transmission trouble can sometimes result from filling your Acura with the wrong fuel. When filling up, it's always a good idea to do so with well-known and reputable brands. In addition, when it comes to wintertime and summertime fuel, don't forget to go with the season. The wrong kind of gas can harm your transmission and cause your car to under perform.
Taking such precautions, while always a good idea, is no guarantee you'll never hit a bump in the road, and should you experience transmission issues or a total transmission failure, Hunda Automotive is here to provide you with the kind of efficient and quality Poway Acura service that will have you back on the road in no time.
We Brake for Acuras
Are you hearing a metallic screeching sound when you put on the brakes? Acuras are equipped with brake wear indicators that signal to you when it's time for new brake pads. It's important not to ignore that sound, but to bring your car in for service right away.
The same applies if your car is pulling to one side or if the car shakes when you apply the brake pedal. Both of these symptoms could point to warped rotors, another easy fix for the technicians at Hunda Automotive.
You count on your brakes to keep you and your family safe. Count on us to repair your brake system with minimal inconvenience and maximum satisfaction.
Your Acura important to you, so trust its health to just anyone. Let the expert Acura mechanics at Hunda Automotive see that your service gets the attention it requires.
Make an appointment for your Acura Service in Poway at Hunda Automotive.