13905 Poway Road #A Poway, CA 92064 (858) 486-2403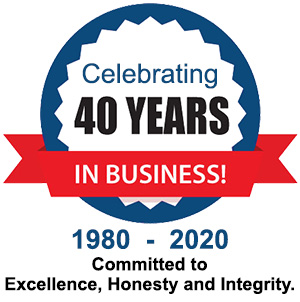 Mon-Fri: 8:00 am - 5:00 pm
*Open one Saturday per month
Poway Check Engine Light
The check-engine light, also known as malfunction indicator lamp is an orange, yellow, or amber-colored indicator that appears once a car's computer has detected a problem. Though the vehicle may seem to work normally, an underlying issue could be at hand. Sometimes the problem is as simple as a loose gas cap or faulty spark plug, though it could be as complex as a failed catalytic converter. In any case, the worst thing to do about a check engine light is nothing. Instead, drivers should bring their vehicles in for a diagnostic inspection before a small problem becomes a bigger one.
What to Do if Your Check Engine Light Comes on in Poway
If your check engine light appears, bring it to Hunda Automotive for a mechanical evaluation and diagnosis. As a family-owned and operated shop serving Poway motorists since 1980, we have a reputation for excellent customer service and reliability. We service most types of Japanese vehicles, including:
We here at Hunda Automotive have state-of-the-art equipment designed to detect the causes of check-engine lights and the warnings they indicate. Though there are many different things that can trigger a check engine light to appear, some of the most common causes are:
O2 sensor
Loose gas cap
Faulty catalytic converter
Mass air flow sensor
Spark plug wires
Faulty or damaged fuel injector
Depending on the diagnostic code detected during our testing, we may check various systems within your vehicle to narrow down the problem. For example, a mass air flow sensor code may lead us to check your vehicle's air filter or the wiring and air ducts connected to your car's mass air flow sensor. Whatever the problem, our ASE Certified Master Technicians are prepared to find it no matter how complex. In fact, we welcome a challenge, often resolving mechanical problems that other shops and dealerships have turned away.
If your check engine light is on in Poway, don't wait to visit a mechanic. Bring it to Hunda Automotive, where we set the standard for automotive excellence and precision.
Make an appointment for your check engine light in Poway at Hunda Automotive.