13905 Poway Road #A Poway, CA 92064 (858) 486-2403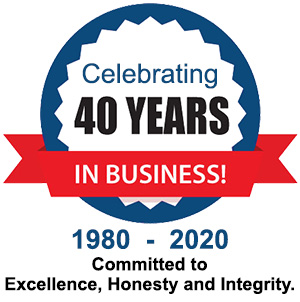 Mon-Fri: 8:00 am - 5:00 pm
*Open one Saturday per month
Hunda Automotive Reviews
Thank you for choosing Hunda Automotive! Our goal is to provide exceptional service with 100 percent customer satisfaction.
My car battery was not holding a charge..they worked me in, found the problem and advised me what needed to be done. It was almost time for 30,000 maintenance service, so they were able to complete that also.I was given detailed outline of what would be done, and the cost. They also advised me on what could wait, and when to come back for follow up, as in the tires. I was very pleased with the service and will return.
Thank you for great review & glade we were able to help you solve that battery drain.
---
5/30/2020
Candace Chagala
I've been taking my toyotas to Rich since I started servicing my own truck 10 years ago, before that, my grandpa took my truck in (RIP Papa). He had been taking his cars to Rich for as long as I can remember. Met my husband and turns out my father in law uses Rich, too. He is very honest and reasonably priced. His estimates are true and the work they do is quality. He will keep your car running FOREVER!! I have a 2003 Tundra with over 220k miles and it still runs great!
Thank you. Always great to help you & your family out with your vehicle service needs.
---
Everyone should realize they have limited knowledge. Therefore, it is critical to find people you can put your trust in. Rich is the person I trust for repairing our 3 cars. He treats the cars like each one is his own car and I know I can trust everything he recommends. We keep our cars to the end of life, which is for Hondas and Toyotas should be at least 300,000 miles. Rich knows this and makes sure the important things are done to each car to extend the life to the max.
Thank you :) Its always a pleasure helping you with your vehicle service needs.
---
4/15/2020
Jose Emmanuel Gonzales
I have trusted Rich and his crew with all of the cars in our family for over 25 years. That should speak for itself. I seriously consider whether or not he can service a car before I buy it.
Thank you for great review :) We truly appreciate the support & friendship you & your family have given our business all these years.
---
4/1/2020
Kevin Wildberger
Rich has been maintaining and repairing my family's cars for more than a decade now. The work is better (and cheaper) than a dealership, but the personalized service is what keeps us coming back.
Thank you for great review & thank you for the support you & your family have given our business all these years. Please say hi to all :)
---
3/30/2020
Bonnie Graziano
Hunda is the best! They're always available to help. Thanks to all the guys, especially Rich.
Thank you, we appreciate your support & always enjoy helping you maintain your Toyota. See you next time and take care :)
---
2/15/2020
Lawrence Stevens
Hunda did a great job replacing rear crankshaft seal, three drive belts and oil pan gasket. Price was good value for the work done.
Thanks for giving us a great review, glade we could help & we look forward to seeing you again at next service. Take care.
---
I have been having my cars serviced by Rich and his team for many, many years. High quality work with much attention to detail. If you want your cars serviced properly and potential issues identified before they become a problem you need to try this shop out. You will not be disappointed!
---
Excellent service. Great at explaining problems and soling them. Every one is pleasant and patient with questions.
---
7/13/2018
Barbara Griffin
Excellent and efficient service as usual. Has kept all our cars running efficiently over the years. Will never buy a car that can't be serviced by Hunda and Rich.
---