13905 Poway Road #A Poway, CA 92064 (858) 486-2403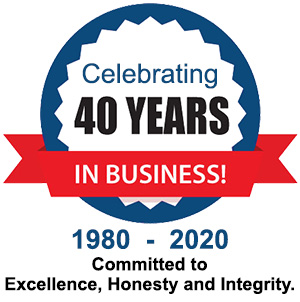 Mon-Fri: 8:00 am - 5:00 pm
*Open one Saturday per month
Poway Honda Service and Repair
Our Poway Honda Service Experts Will Treat Your Car Right!
Long-term reliability: The joy of owning a Honda
Hondas are reliable cars that can easily take you upwards of 200,000 miles, as long as you're diligent about taking them for regular maintenance, which includes oil changes, tune-ups, fluid checks and other assorted diagnostics depending on your mileage.
All Hondas Serviced
Hondas come in all shapes and sizes, so how do you know if we service your model? Here's a hint: we do. We've been in business forover twenty-five years and we've seen pretty much everything you could possibly imagine during that time. Here's just a short list of the Hondas we specialize in:
Acura
Accord
Civic
Civic Hybrid
CR-V
Element
EV
Fit
Insight
Odyssey
Pilot
Prelude
Ridgeline
Honda S2000
Brakes
Brakes are one of those things that it's easy to know what the problem is. You can usually hear the pads screeching, and if not, you can feel a difference when you put your foot down. Whether it's a simple brake pad replacement or you need your rotors looked at, our technicians are up to the task and can usually have you on your way fairly quickly.
Bring your Honda to Hunda Automotive for scheduled maintenance
Taking your Honda for routine maintenance and small repairs is the smart way to keep it in good shape. You're potentially saving yourself from larger, unexpected, and possibly lingering mechanical failures. At Hunda Automotive, we specialize in servicing Hondas. Our ASE-certified technicians are experienced with all Honda models, and are trained to perform your 15,000, 30,000, 60,000 and 90,000-mile scheduled tune-ups.
We also handle breakdowns
Even a normally reliable car that has been well-maintained can experience an unexpected breakdown. We hope it doesn't, but if it does, we're here to help. Our Honda experts handle all manner of repairs. Our list of comprehensive Poway Honda services include:
Engine
Transmission
Brakes
Exhaust system
Suspension
Steering
Wheel and tire
Routine maintenance
and more
Engine problems
No one wants an engine problem, but if you have one, you want to make sure you take it to a repair shop that you trust to handle the problem completely and efficiently. At Hunda Automotive, our technicians have seen Honda engine problems before and know how to identify them. Our shop is equipped with the newest and best diagnostic equipment, so you can be sure that we'll correctly diagnose the issue and get it repaired, so you won't have to worry about it happening again.
Steering problems
Steering problems are no joke, especially popping up when you're not expecting them. The good news is that we've seen these issues before, and our technicians are adept at fixing them. Even a minor defect should be checked immediately. If it at all effects your ability to drive as you're accustomed to, they can be extremely dangerous to you and your family.
Make an appointment for your Honda with Hunda Automotive.