13905 Poway Road #A Poway, CA 92064 (858) 486-2403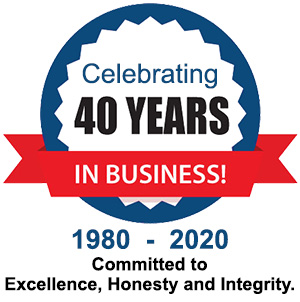 Mon-Fri: 8:00 am - 5:00 pm
*Open one Saturday per month
Poway Brakes Service and Repair
Most automobile brakes will last a while when used normally, but like all other vehicle parts, eventually need repair or replacement. At Hunda Automotive, we take the time to address each brake problem by carefully evaluating the condition of your brakes and determining the type of brake service your Japanese-made car needs. We have a solid reputation for providing customers with personalized attention and will work overtime to get your vehicle running as safely and dependably as possible.
Oil service should be performed at varying intervals depending on your driving habits and time on the road. Though every vehicle is different, the general rule of thumb for getting an oil change is once every 5 months or every 5,000 miles driven, whichever is sooner. Waiting longer could lead to buildup in your engine, or worse - damaged camshafts or pistons. Rather than foot the bill for one of these expensive repairs, come to Hunda Automotive and talk to one of our ASE Certified Master Technicians about the best oil change schedule for you.
Hunda Automotive ASC Certified Master Technicians work on most Japanese cars, suv's & trucks, including:
Fully equipped with the latest tools designed to diagnose and repair Honda brakes, Hunda Automotive strives to keep your brakes in the best condition possible by providing regular inspections of your Honda's brake system. Our ASE Certified Master technicians offer professional brake service as well experience in all vehicle repairs and maintenance, from oil changes and radiator flushes to complicated engine repairs involving transmission issues.
When Brake Repair is Needed
Neglecting to have your brakes checked at least every 30,000 miles by Hunda Automative technicians means that sooner or later, you will hear squealing or screeching sounds coming from your car whenever you apply your brakes. Other signs indicating bad breaks include:
Red brake light indicator on your dashboard remains on (means there is a system imbalance)
Pressing on your brake pedal feels like you are stepping on a sponge
Brakes are slow to stop your car
Instead of squealing, you hear grinding--(when this occurs, your car may not stop at all)
In addition to performing brake repairs on disc and drum brakes, we also:
Replace worn-out brake pads and pedals
Replace damaged rotors
Replace master cylinders
Repair or replace brake sensors (electronic anti-lock)
We genuinely care about the condition of your car and do not want any of our customers to drive an unsafe vehicle.
At Hunda Automotive, we are proud of our expert, ASE-Certified Master Technicians who are fully qualified to repair your brake system. We carry a 5-star rating as a Honda repair shop and offer 100% customer satisfaction to support our customer-friendly reputation. A family owned and operated auto repair shop for over 25 years, Hunda Automotive has been a member of the ASC-CA since 1991, Hunda Automotive are members of The Poway Chamber of Commerce and continues to take pride in providing Poway residents with personalized, expert brake repair for their Japanese vehicles. Contact us today for quick, friendly assistance with your brake system as well as all other vehicle problems. Get quality Poway brakes job from Hunda Automotive.
Make an appointment for your Poway brake repair at Hunda Automotive.